OVERVIEW
North-East Asian Subregional Programme for Environmental Cooperation (NEASPEC) is a comprehensive intergovernmental cooperation framework addressing environmental challenges in North-East Asia. As a follow-up to the 1992 United Nations Conference on Environment and Development (UNCED), the so-called "Earth Summit", NEASPEC was established in 1993 to promote environmental cooperation in the subregion by six member States, namely, China, the Democratic People's Republic of Korea, Japan, Mongolia, the Republic of Korea and the Russian Federation.
As the first intergovernmental mechanism created by all six countries in North-East Asia, it has evolved into a comprehensive programme for subregional environmental cooperation with a core fund and a permanent secretariat established in Subregional Office for East and North-East Asia of United Nations Economic and Social Commission for Asia and the Pacific (ESCAP-ENEA).
Serving as the most comprehensive multilateral mechanism connecting global goals, subregional priorities and national needs on environment and sustainable development in North-East Asia, NEASPEC takes a step-by-step and practical approach to progress subregional cooperation and currently works on five programmatic areas jointly identified by member States as subregional priorities.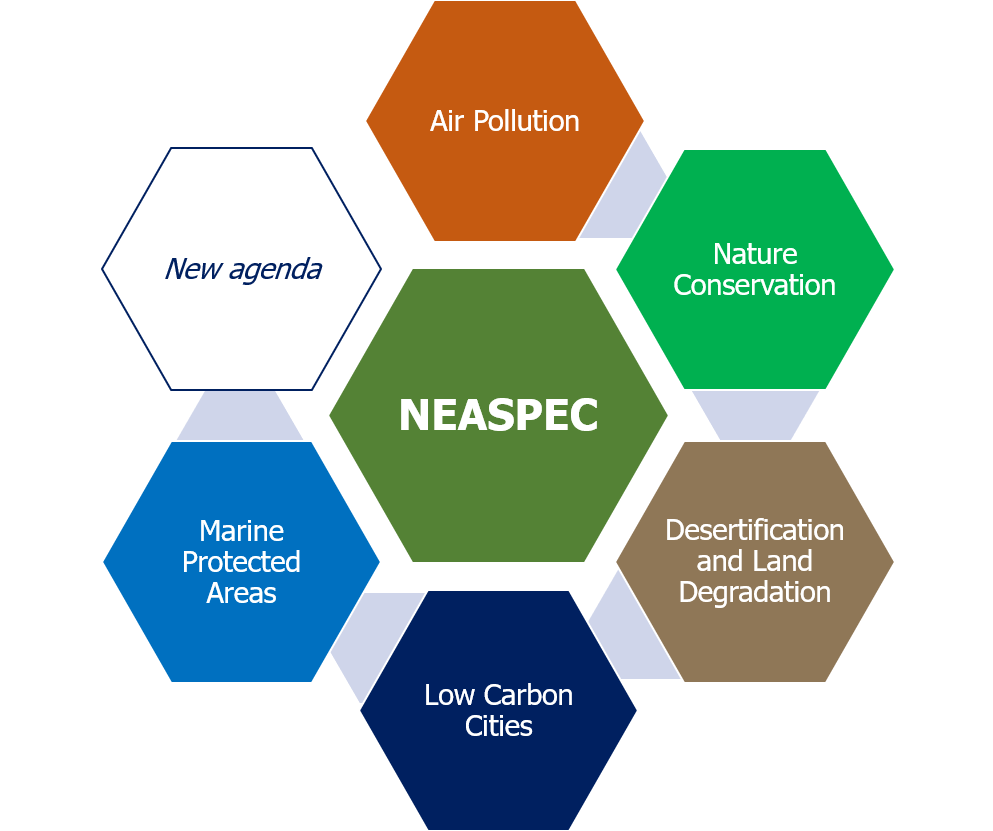 OBJECTIVES
NEASPEC's principal objective is to "promote subregional environmental cooperation and sustainable development efforts for enhancement of quality of life and well-being of present and future generations in line with the spirit of UNCED". Calling on member States to "promote common policy dialogue on approaches and views and coordinated actions on subregional environmental issues", NEASPEC has pursued a multi-disciplinary and multi-sectoral approach to address subregional environmental challenges.