North-East Asia Low Carbon City Platform (NEA-LCCP)
Due to the significant greenhouse gas emissions in the subregion and its linkages and contribution to overall sustainability, NEASPEC held consultations on low carbon city activities in 2013 which emphasized the need for further collaboration. The twentieth Senior Officials Meeting (SOM-20) acknowledged the NEA-LCCP as an open platform for organizations to jointly mobilize their efforts in adopting and advancing low carbon city (LCC) development through four areas of activities: (i) information sharing and communications, (ii) technical assistance, (iii) analytical studies, and (iv) capacity building.
Objectives
Numerous global and regional networks in Asia consist primarily of municipal governments or academia. In order to add value to these existing networks, launching a platform for organizations working on LCC approaches, policies, and programmes will:
| | | |
| --- | --- | --- |
| 🌇 | 🌇 | 🌇 |
| Bring together existing and new information and knowledge on LCC approaches and policies | Synergize the works of specialized organizations | Collectively support municipal authorities in moving towards LCC |
Peer Review and Comparative Analysis
North-East Asia has initiated policies and plans for LCC development at both national and city levels. The subregion has a wealth of experiences to offer and has great demand to learn from each other. NEASPEC proposes two activities – peer review at the city-level and comparative study at the national-level – that aim to strengthen knowledge, capacity and networking of experts, and agencies and cities in North-East Asia
Click on the image to expand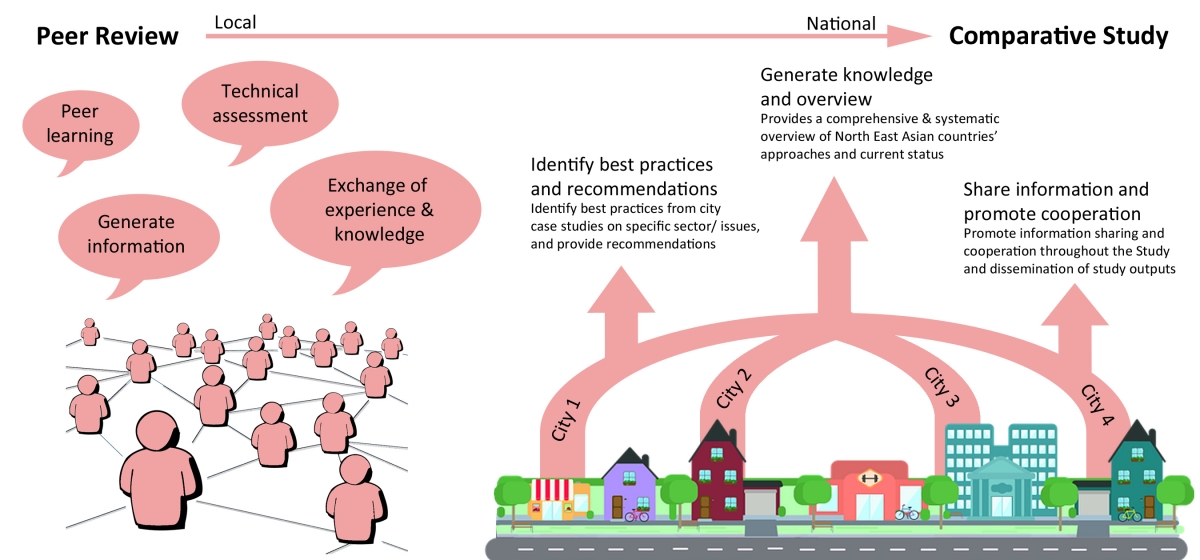 Project History
Click on the "+" to learn more about our past projects and events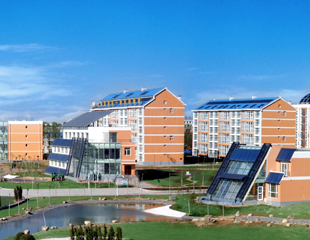 Cities are home to half of humanity and East and North East Asia (ENEA) share of urban population is expected to exceed 70% by the next decade due to continuous rapid urbanization. However, because of the concentration of population and energy consumption, cities are also where more progress can be made through better urban planning and greater citizen participation.
East and North-East Asia consist of 6 countries with total population of 1.6 billion and contributed almost one-third of the global greenhouse gas (GHG) emissions in 2013, including four of the world's top ten emitters: China (1st), Russia (4th), Japan (5th) and ROK (12th). The subregion's high energy and carbon intensity economies require immediate actions in reducing energy consumption, where radical changes in urban development have a critical role.
Hover over the countries to learn more
Source: CAIT Climate Data Exporer by Word Resources Institute
| | |
| --- | --- |
| Responding to calls for stepping up action on LCC development, the 2014 SOM-19 endorsed the launch of the North-East Asia Low Carbon City Platform (NEA-LCCP) as a platform for organizations working on low carbon cities. | Harnessing national experiences through networks, reviews, and capacity building |