International Seminar on Marine Protected Areas in YSLME and North-East Asia
Gangwha Island (Incheon), Republic of Korea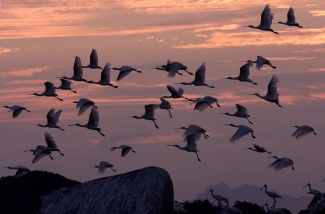 Located in one of the tidal flats of the Han River estuary in Yellow Sea, Gangwha Island has one of the major wetlands of the Republic of Korea (ROK), including Gangwha Maehwamareum habitat designated as Wetlands of International Importance (Ramsar Sites). Given the importance of tidal flats, ROK government and Gangwha County are considering to register the critical areas of Gangwha Island as Marine Protected Areas (MPA). 
As NEAMPAN aims at strengthening subregional cooperatino on marine environment, in particular through person-to-person network of those involved in MPA management, NEAMPAN and Yellow Sea Large Marine Ecosystem (YSLME) Project Management Office are going to co-organize this international seminar to contribute to the MPA designation process, as well as effective and equitable management of the coastal habitats to contribute to the achieving the SDG14 and Aichi Biodiversity Target of expanding MPA coverage to 10 percent coastal and marine areas under effective and equitable management. 
The Seminar, co-hosted by Korea Marine Environment Management Corporation (KOEM) and Gangwha County, will facilate the sharing of experiences of MPA establishment and management in North-East Asian countries, and seek to provide insights on MPA establishment in Gangwha Island and promote further collaboration under NEAMPAN and YSLME. More than 70 participants including government officials, experts, local stakeholders, NGOs and international organizations are expected to attend the seminar and field trip afterwards.