Back to News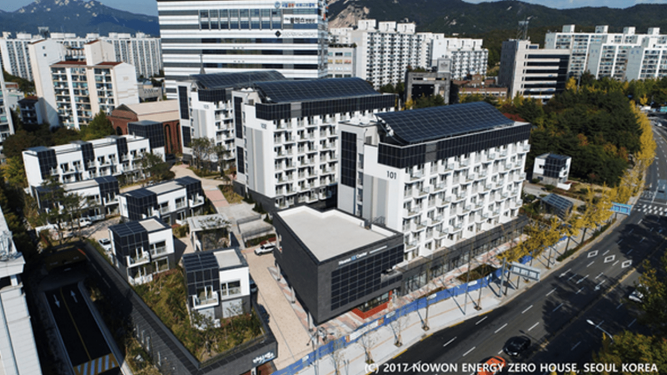 East Asia at the forefront of leveraging science, technology and innovation for low carbon and resilient cities
A joint report issued today by the United Nations Economic and Social Commission for Asia and the Pacific (ESCAP) East and North East Asia Office, ICLEI-Local Governments for Sustainability and the innovative Green Development Programme (iGDP) shows clear and strong commitments by East Asia to reduce its carbon intensity while providing for improved living standards, security and resilience in the region.
According to the report Leveraging Science, Technology and Innovation for Low Carbon and Resilient Cities, this is reflected in the commitments of China, Japan, the Republic of Korea and Russia to achieve carbon neutrality by 2050/2060, and the carbon reduction targets set out by the Democratic People's Republic of Korea (DPRK) and Mongolia.
East Asia hosts some of the most densely populated cities and higher than average urbanisation rates compared to the world average. Cities and urban environments will be key targets towards lowering carbon emissions and reaching carbon neutrality and reduction goals, while simultaneously achieving positive impacts on living standards and resilience.
The report also highlights that the path towards carbon neutrality is still fraught with challenges. Governments at the national and municipal levels will need to carefully plan policies and project developments in order to improve urban resilience against potentially unforeseen events, while pressing ahead towards their goals of carbon neutrality and reductions.
This compendium report of science, technologies and innovations presents several case studies to showcase some of the successful implementations in urban environments and aims to provide planners with ideas for projects which might be applicable to their cities or towns ranging from ICT, land use, clean energy, sustainable mobility, waste management and energy efficiency. Meanwhile, also stimulating more projects based on local expertise and sharing through forums or reports such as this, leading to enhanced mutual learning in the region.
Access the full report: https://www.unescap.org/kp/2022/leveraging-science-technology-and-innovation-low-carbon-and-resilient-cities
For media enquiries, please contact:
Mr. Peter, Chin Tse Nam, ESCAP ENEA Office
T: +82-32-458-6611, E: [email protected]
Ms. Beatrice Chng, ICLEI East Asia
T: +82-23-789-0496, E: [email protected]
Ms. Yanhui Wang, iGDP
T: + 86-10-8532-3096  , E: [email protected]